So I have a week off (ignoring that I've been in to work already to sort things out – the perks of being the boss!) and as I'm already behind with Christmas it is time to get in gear and get preserving!
Over the years I have foraged well and froze a lot of bits and bobs. I decided it was time to unearth the contents of the freezer.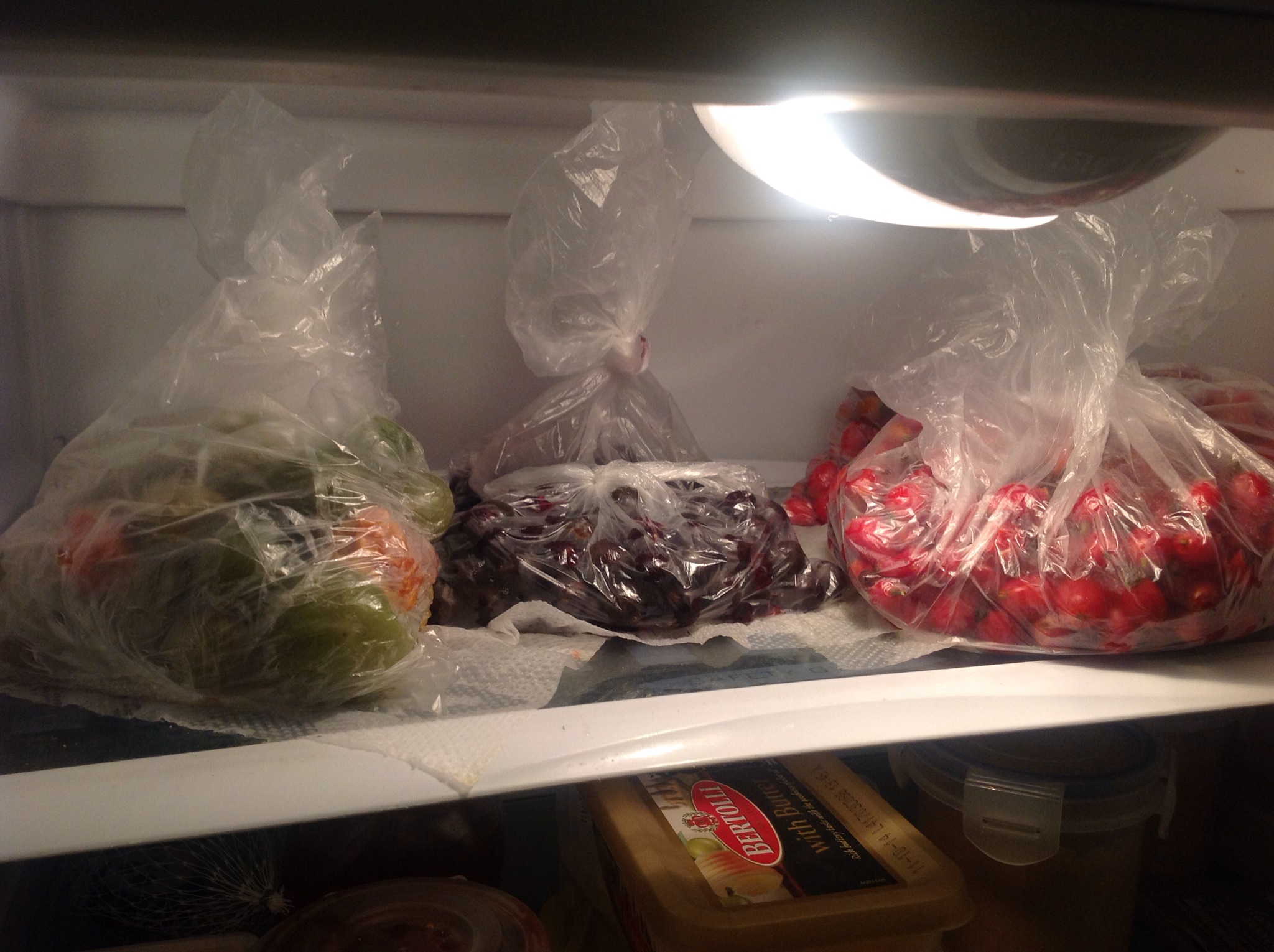 That's sloes, a whole kg of rosehips (!) which is astonishing as I even threw some away that looked a little dodge, and plums, some wild, some tame. Missing from there are 850g of crumbled chestnuts. Plus I chucked the elderberries as I'm not keen on the flavour and a handful of blackberries I couldn't think of a use for.
A trip to Tescos for vast quantities of sugar, booze and nuts, and the marmalade is on the go: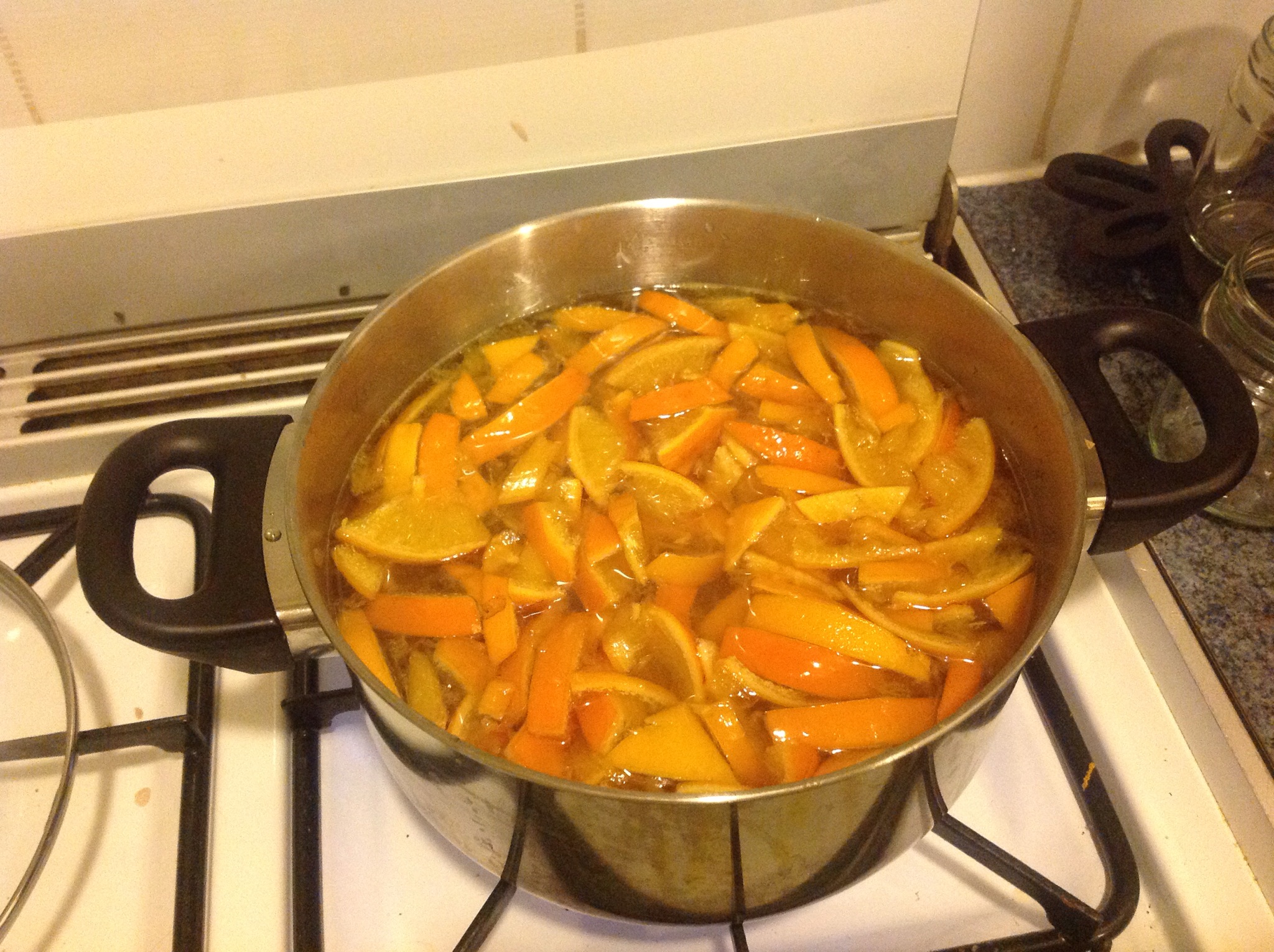 The chestnut jam has been made: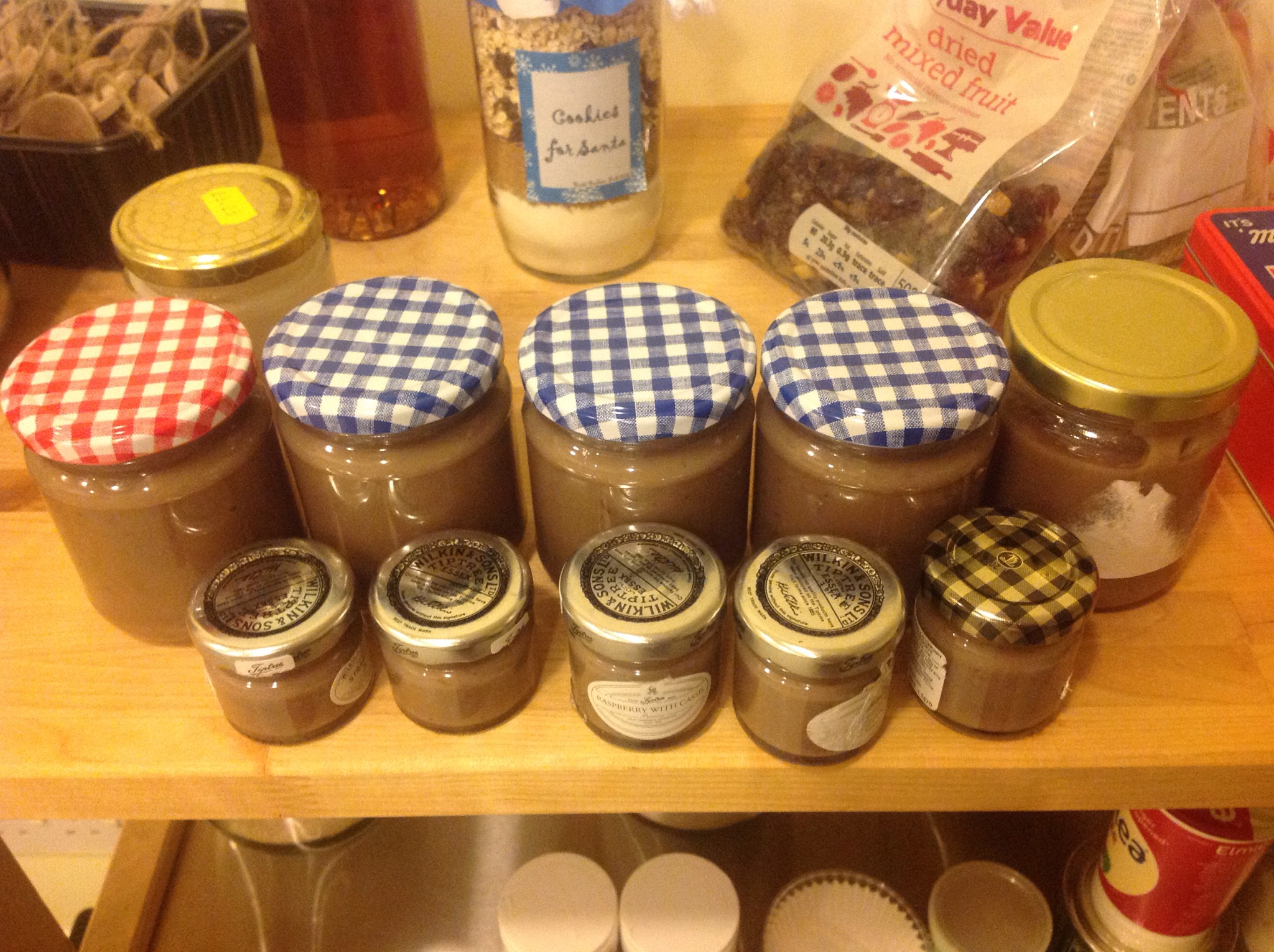 And the fruit cakes are in the oven (but I'm not showing you a picture of that as the oven door looks awful).
As an aside I got this lovely bit of furniture from Ikea – I don't have a lot of kitchen space so this doubles as larder and extra work surface: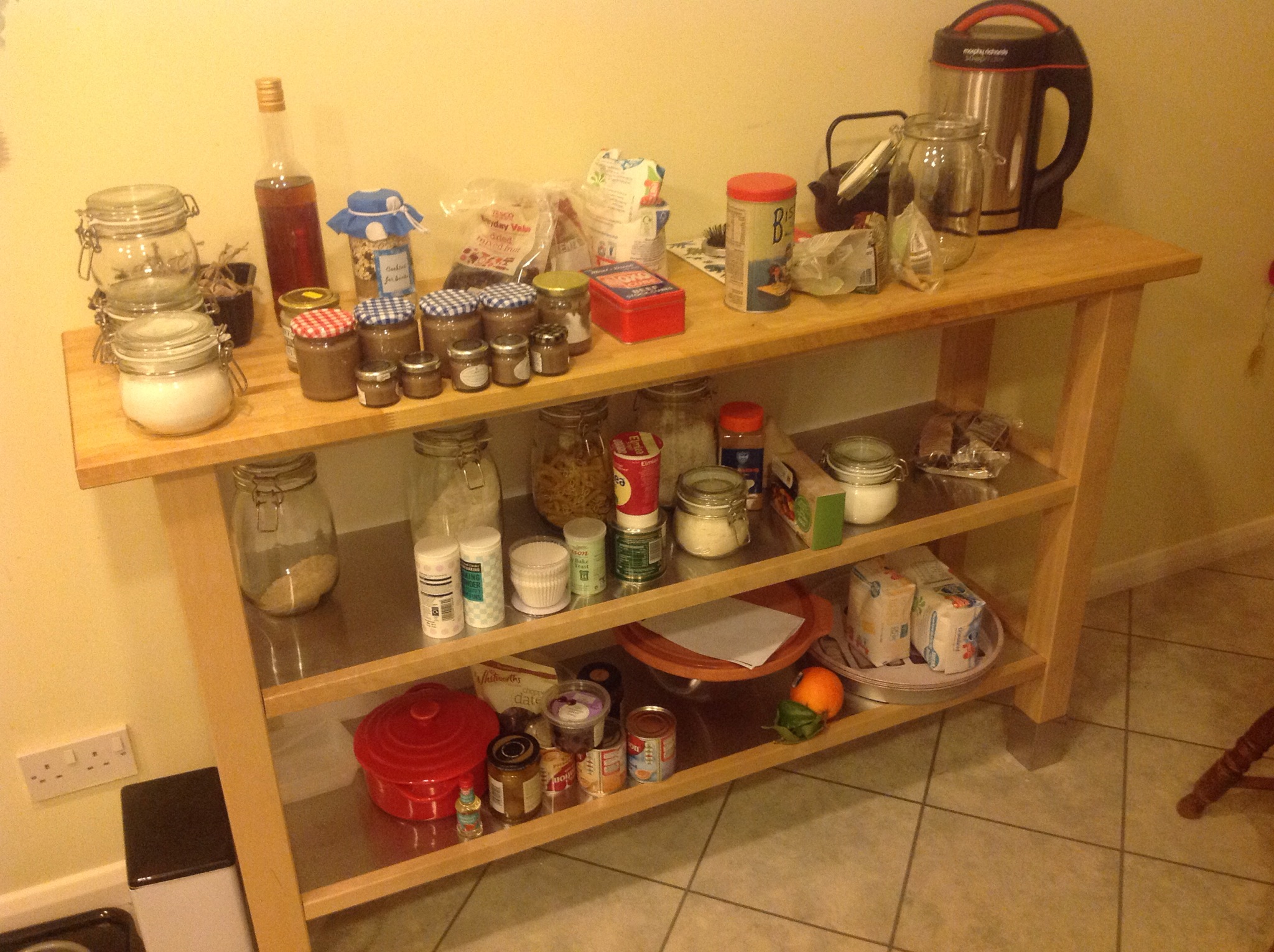 *notices in the picture that she put the cream on a shelf – quietly puts the cream in the fridge*
Also on the to-do list is Christmas pudding flavoured fudge, honeycomb, homemade Irish cream, actual Christmas pudding, plum chutney, rosehip jelly and sloe gin. I also found some frozen bottles of juice but I can't tell what fruit are in them (probably hedgerow mixtures) which makes turning them into jam a bit tricky… (unknown pectin levels) so I'll probably not bother with them. Plus I'm running out of jars…
I also made these little cinnamon(ish) salt dough tags for putting on presents: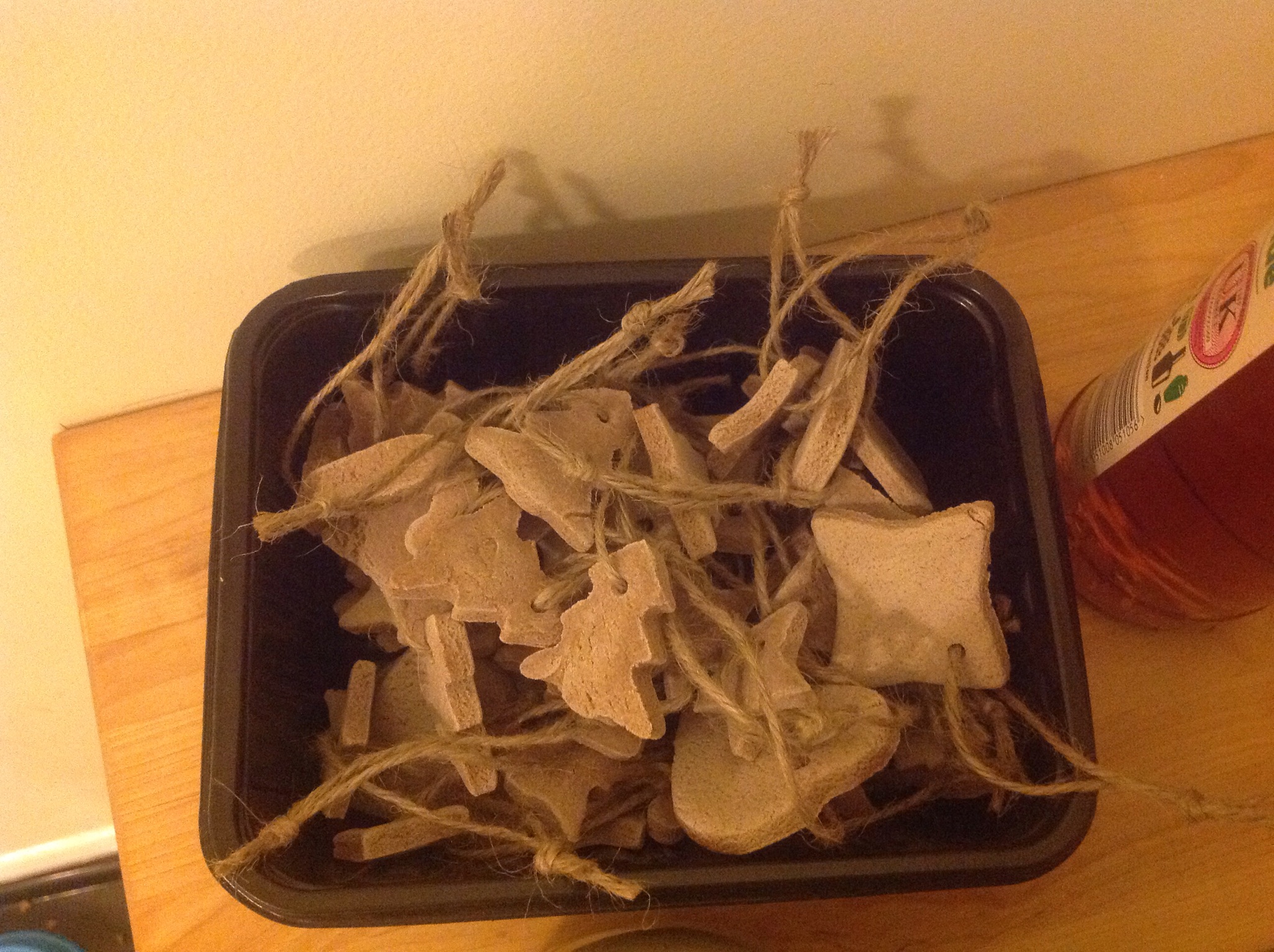 Somehow I have to do most of this before the weekend and some of it before Thursday. Unsurprisingly I have a spreadsheet!